INTRODUCTION TO THE SERIES – THE PREMISE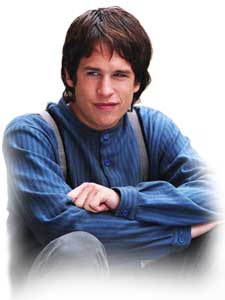 Sometimes each of us wonders "what is life all about?" In our journey through life we experience a range of emotions – from happiness to sadness, hope and fear, tears after a tragedy to tears of laughter at a funny joke. These feelings are universal and have been felt by people of all ages – and periods of history. "Revelations – the initial journey" is a drama series that follows a sixteen-year-old boy's journey through life and time itself. An ongoing anthology series in 26 x half-hour episodes, the series targets a mainstream family audience with a child/adolescent bias.
SETTINGS
Each episode of the series is set against a unique backdrop in history. Soldiers patrol the Roman Empire in 52 A.D… in 1959, rock n'roll teenagers nervously prepare for a High School dance… in 1580, a European encounters a Maya village in Central America…a family is caught up in the French Revolution in 1792… a teenage girl tries to rebuild her life after a serious accident in the present times…
THEMES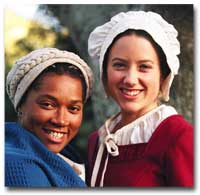 The series is driven by human drama and interplay in the different settings. A sixteen-year-old boy, Jess, is the "narrator" and appears in each self-contained episode, telling the unfolding story from his point of view. On his journey through history, Jess meets people with a diverse range of ages, different beliefs, religions and personalities – each of whom is struggling to deal with difficult situations and predicaments in their lives. Jess also faces moral dilemmas and decisions that must be made and the aim is that many in the audience will question what they would do if they were in the same position as Jess.
There are moral dilemmas and themes but Revelations isnot a "religious" series – it is a drama series to challenge, educate, and stimulate viewers in an entertaining way as the audience joins in a journey through history involving romance, adventure, danger, intrigue, jealousy, humor, peer pressure, bullying, despair, animals, compassion, superstition, warfare, family feuds, love, and other characteristics of the human condition and life.
PRODUCTION & DESIGN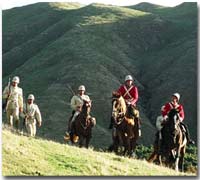 "Revelations – the initial journey" has very high production values. The series has been filmed in New Zealand and enjoys spectacular scenery with beautiful locations including mountains, rivers, lakes, forests, deserts, the countryside and more. Detailed production designs and sets recreate villas from the Roman Empire, a Maya village in 1580, pioneer towns from the 1850s, European royal palaces. 26 periods of human history are represented in the 26 episodes.
There are fantastic costumes, hair and make-up that bring to life what it was like to live in medieval Europe in the 1300s, central America in the 1500s befrore the arrival of Europeans, colonial North America in the 1600s, the French Revolution in the late 1790s, Africa in the 1800s, the wild west of the USA in the late 1800s, the changing world of the 1950s and 1960s – and right up to contemporary 2002.
NOW SHOWING The first series of "Revelations – the initial journey" is now available for delivery as 26 x half-hour episodes and is being distributed worldwide on behalf of the Cloud 9 Screen Entertainment Group by Southen Star.