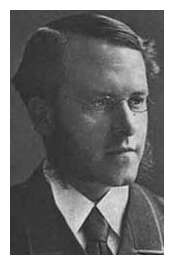 Feature – Dr.Barnardo
As you will see from the article Life Issues – Victorian Children, times were very hard for children in the Victorian era in Britain.
The population exploded, children were sent to work from an early age and many more children were left homeless and destitute after their families died from an outbreak of cholera.
Other children were left to wander the streets after being injured or disfigured in factory accidents and who were therefore no longer any use to their families other than to possibly pull at the heart -strings of people on the streets and get the odd coin thrown at them.
In 1866 Thomas Barnardo arrived in London, fresh from Dublin, Ireland. He had come over to the big city to train as a doctor before heading off to China to as a medical missionary.
However Thomas was struck by the horrific conditions that children had to live in on the streets of London after the cholera epidemic swept it's way through the city and claimed over 3,000 lives.
He was heartbroken to see children starving and scared and he set up a ragged school in the East End so that children could at least get a basic education to help them fend for themselves a little better in this harsh world of the late 1800's.
Thomas' life changed course when one lad, Jim Jarvis took him on a tour of the roofs and gutters of London where Thomas was grief-stricken at the sight of hundreds of young children sleeping. Thomas decided then and there to devote the rest of his life to helping destitute children.
He started up a home for boys in 1870 in Stepney Causeway and wandered the streets to find boys who needed shelter.
A tragedy one cold night set the course for Barnardos when an eleven-year old boy known as 'Carrots' (John Somers) was turned away because the home was full. He was found in the streets two days later, dead from exposure and malnutrition. Thomas Barnardo had a sign put up outside the home that said "No Destitute Child Ever Refused Admission".
Thomas was not the typical Victorian man who saw poor people as simply being lazy, he firmly believed that whatever background a child came from, they deserved the best possible start in life.
The concept of Barnardos was growing and Thomas opened a home for girls in Barkingside. This home was a collection of houses set around a green and some 1,500 girls were housed there.
This set-up as well as the boys home enabled children to learn life skills as well as gain an education and meant that when it came time to leave the home they were set up for life in the outside world and could enter it with domestic skills or a trade.
Although Thomas was happy with the way that the homes were run he believed that the child's place was in a family and he started to set up foster families. He fostered out children to reputable and respectable families throughout the country and he also supported young unmarried mothers. This scheme saw young mothers foster their babies out to well-to-do families. The young mother would then go into service as a maid or cook nearby and have the chance to spend time with their child on days off.
Due to the social and economic status of England in the late 1800's Thomas came across yet another idea to help children and sent many away to Canada where they could have a better life than they would with families in the slum areas of England. This scheme stretched to Australia and New Zealand and many children were sent overseas to new families and new lives.
Thomas Barnardo died in 1905 from heart problems and left 96 homes in England caring for over 8,500 children and several fostering schemes behind him.
It can be argued that the homes might not have been 'perfect' and many of the staff were disciplinarians who cared more for the physical well being of the children rather than the emotional side of things. It has also been said that Thomas was a religious zealot who was stuck on his own mission in life and cared little for what others believed.
However, it is doubtless that Thomas Barnardo saved a great many lives and changed the way that poor children were looked at in society.
He founded a charity that evolved and continues to evolve as time passed and still exists today, caring for and supporting children who are homeless or needy, abused or alone.
To find out more about Barnardos, please check out their website www.barnardos.org.uk
Join us soon for another glimpse into the way that a single person can change the world.