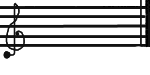 MUSIC
We have been inundated with positive feedback about the music used in Revelations.
All of this music was composed by the Executive Producer and Creator of the program, Raymond Thompson.
We were lucky enough to get Raymond to answer some musical questions for us.

What was the inspiration behind the music for the soundtrack of Revelations?
The need to evoke the elemental and spiritual.

You wrote several pieces of music for various episodes of The Tribe, did you find it easy to write the music when you had pictures to put it to?
It is always easier to compose to picture but equally music is also such a personal expression that the best way to compose is really to get in tune with feelings within so that the process remains inspirational rather than perspirational!
It's really unusual for a TV series to use 'real' music isn't it? Why did you choose to do it this way? 
Music is a very important part of the visual arts and with the advent of computer generated music along with electronic music (which both have their part of play in an artistic median) I wanted to bring the human touch with a Symphony Orchestra so that Production values were the highest they could possibly be. Television tends to be the poor relation to film at times where music is concerned and I felt it was right and proper to push the boundaries and budgets and to ensure that our viewers were given the best possible elements.

How did you manage to get the NZSO to record your music?
The NZSO (along with other Symphony Orchestras) will be performing the Spirit Symphony from which some aspects of the soundtrack derive and so once recorded (i.e. the Symphony) we were able to extract segments.

What is the actual process of you writing and then recording a piece of music?
I usually compose music on a piano and tend to hear various structures in my mind. Because I do not write music (i.e. dots on sheet music) I work with a third party who can translate my thoughts into being or indeed introduce other elements of an arrangement. I have been fortunate to work lately with a talented arranger, Tom McLeod, who also has co-produced recordings of our latest soundtracks and Tom as Music Director is a crucial conduit between myself and musicians for example, as well as recording studios – along with translating my intentions so that they can come into being.
What instruments do you play yourself?
I play most instruments and am very lucky that I am able to usually pick up an instrument and for some reason can simply play it (some better than others). My favourite instruments are guitar and drums.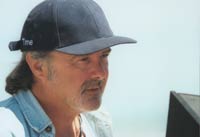 Anything else…?
Although I am involved as Executive Producer in almost every aspect of Cloud 9's Productions and have enjoyed a successful career as a writer, my first passion and love is still music as it always has been.
I usually write music as a source of expression with most of the music never being heard beyond my "own ears" – but never is a dangerous word because a song I wrote for my dog when I was five ended up being used in the soundtrack of Atlantis High many decades later!
So giving birth to music is just the beginning and one never knows just where that piece of music will end (i.e. in a waste bin, in people's living rooms or forgotten for many years only to be re-discovered later in a different incarnation).
Many thanks to Raymond for taking the time to answer our questions and congratulations to him for composing such beautiful music.