Through the Ages – David and Mr.G.- Contemporary New York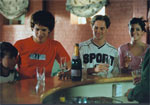 New York, New York, what a wonderful town!
We all have our ideas about New York from what we've seen in the movies and in magazines. It's a huge place and bustling with yellow cabs.
We have chosen not to concentrate on the recent atrocities that have taken place in America, Bali and other parts of the world at this time but to take a look at the things that tourists tend to think about when they hear the Big Apple.
Central Park
This is a green patch in the metropolis and thousands of people visit it every day. It was the first landscaped park in America. Americans admired the public parks that were in London and Paris and hoped that a new park would establish the international reputation of New York.
The park was established in the mid -1800's and about 1,600 poor residents had to be moved along to make way for the park. These people included German gardeners and Irish pig farmers.
New York Food

Bagels
Hot Dogs
Pretzels
Knish (mashed potato pie)
Donuts
The park occupies 843 acres and is a popular place for many New Yorkers to see a bit of greenery. People flock to the park in the summer months to picnic, feed the ducks and take part in sports.
In-line skating is what most of us would imagine when we think about Central Park and of course, ice skating in the winter at the famous Wollman Rink.
Thousands of people jog through Central Park and the outer loop is 6 miles, good for a workout!
Horseback riding is also popular in the park and there is a bridle path that runs for 6 miles in length.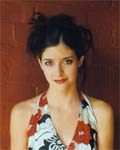 People can rent boats, go for gondola rides, rock climb, fish (there's a catch and release policy) and cycle. There's even a lawn bowling club that was founded in 1926 and a chess and checkers house.
There are several statues in Central Park and they were all donated by locals who wanted to show their pride in their city. Perhaps the most famous statue is the one of Balto, dedicated to the sled dogs of 1925.
Coney Island
This is a seaside area that had it's first luxury hotel built on it in 1877. It became a popular place for New Yorkers to visit when they wanted to dip their toes in the sea and soon the area became filled with amusement parks and roller coasters. In fact, the world's first roller coaster made it's debut here in 1884.
Statue Stats

Height from base to torch 46.05m (151'1'')
Length of index finger 2.44m (8'0'')
Length of nose 1.37m (4'6'')
Thickness of waist 10.67m (35'0'')
Length of right arm 3.66m (12'0'')
The Statue of Liberty.
This grand lady was a gift from the French in recognition of the friendship established with America during the American Revolution.
Handed over to the Americans on October 28th 1886, the President of the time, Grover Cleveland said, "…We will not forget that Liberty has here made her home; nor shall her chosen altar be neglected."
People can climb right up to the crown of this enormous statue but they would have to get up 354 steps to do so!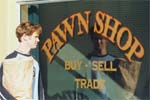 There are 25 windows in the crown which symbolise the gemstones found on earth and the heaven's rays shining over the world.
The seven rays of the crown represent the seven seas and the continents of the world.
Yes indeedy, it is the land of opportunity!