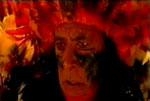 Tomorrow is Another Day – 1580, Central America
JESS saves the life of Anaka and returns her to her Maya people – only to discover there is a power struggle on with Bazal, the high priest. Bazal is threatened by JESS' arrival and exploits a traditional religious ceremony to keep in control – can JESS end much suffering and depose the corrupt Bazal?

Real Cool – 1959, Lincoln High School.
A time of rock n'roll, teen romance and jealousy – Ivy and Julia plan to cheat their way to the top of the class in order to spite class swot, Donna. JESS himself is top boy in class due to hard work but he has a jealous rival to deal with – as well as Ivy and Julia, who have him in their sights as partner for the prom.

Incident at Whitewater – 1899, South Africa
Hatred between the British and South Africans has erupted into the Boer War. On a farm, JESS is embroiled in struggles between two British soldiers and a South African family as they meet as enemies, with JESS encouraging them to put aside their differences for the common good.


The Prodigal – 1850s, the Wild West.
Aran is an outcast who lost his dignity and father's money by living it up in town. He meets JESS, who encourages him to return home and be reconciled with his family. There's much from the past to discuss, however, before the Aran and his family's future can be settled.


Unfinished Business – present day
College sports star Greg is attacked by a gang of school thugs and breaks his leg – his playing days are over. His girlfriend, Kim, and JESS try to get Greg to forgive his attackers and forget about the past – but his anger and desire for vengeance might ruin him and drive his girlfriend away…

Do Unto Others – 1856, the Frontier.
JESS tries to defend shopkeeper Lao and his grandson Kai from being victims of a protection racket by Tully and his gang, who blame the Chinese immigrants for problems in their own lives. Everyone involved learns a lot as the conflict reaches a dangerous conclusion…

Mended Sole – 100 B.C, the Middle East
Jess is apprentice to an old curmudgeonly shoemaker – the daughter of whom falls in love with a young Prince. However, the shoemaker hates the Prince's father after a misunderstanding. Will the truth – and true love – win out?